Company Profile
---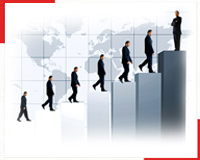 Welcome to Navnidhi Steel & Engg. Co. Pvt. Ltd. established in the year 2006.Navnidhi Steel & Engg. Co. Pvt. Ltd.  specializes in offering SS plates, SS coil, SS seamless tubes/pipes, SS welded pipes etc and pressure vessels. These products are sourced from different manufacturers based in European, Malaysian and Korean markets. Furthermore, our team functions on the principles of 3S, which is source, supply and service. These business ethics have enabled us to whole heartedly practice our operations on the grounds of maximum attainment of client satisfaction. We also conduct third party inspection for each product before handling to the clients. These agencies can be nominated by our clients also and we make arrangement for suitable & registered firms for the inspection of the products. Our products are inspected by third party inspection agencies like Bureau Veritas, Lloyds Register, SGS and IRS, to name a few. We have mustered a huge client base across the markets of South/West Africa, North Africa, Indian Subcontinent, East/Middle Africa, South East Asia, Middle East and East Asia.

We have been successful in acquiring a huge clientele in the entire domestic market. His sharp business strategies, in-depth domain knowledge and management capabilities have enabled us to associate ourselves with renowned & well-known manufacturers for the procurement of each stainless steel products.
We work with the core objective of providing maximum customer satisfaction and are committed to continuously improve the quality of our products & services, to create value for our customers. Whether big or small, we respect all our clients and every care is taken to give them a pleasant and hassle-free business experience. We deliver our orders in bulk as well as economic order quantities and as a rule, the quality of our products and services always remains the same, regardless of specification or quantity desired. 

Evolving ourselves with time, we have secured a special place for ourselves within the industry as well as among our clients in the domestic as well as international markets.
Our basic objective of developing business by maintaining the quality of the products, ensuring price competitiveness and enhancing service standards still remain the same. To all our company members the highest standard service is as important now as they were when the business was incorporated.
Prime quality of supply is not an event of chance it is a conscious effort to work efficiently to deliver material that fully satisfy our client needs for quality materials which is our motto, with total conformation to high standard of metal.
We would like to establish business relations with reputed concern like yours. We assure you that you will certainly find in our products quality and rate most competitive at right time with excellent services. Your satisfaction is the award for our good quality and service.
Our company has responded to all & every need of industry as one of Top and the most reputed Importers/Exporter & Stockiest of Stainless Steel fittings and Pipe Fittings. Our Competitive Prices and full logical support will insure satisfaction to our customers.
Mission & Vission
"We Believe in Prime Quality and Fastest Delivery"
Our Vision
To become an enterprising organisation in the field of Ferrous & Non ferrous products. To be known more for our quality of products and excellent service. Maintaining an uncompromising attitude towards quality of our products, service back-up.
Our Motto
To provide quality products at reasonable price as per schedule and maintain good relationship with the best people in steel business.
Team of experts
Our sophisticated manufacturing facilities are supported by a team of experienced technical and non-technical personnel who take care of various aspects of production system & overall operations. Our team plays a prime role in delivering quality products & services to our customers.