Our range of titanium are titanium gr.2 seamless pipes, titanium gr.5 erw pipes, titanium gr.2 round bar, titanium gr.5 flange, titanium gr.2 fittings, titanium gr.5 tee, titanium gr.2 elbow, titanium gr.5 reducer, titanium gr.2 cap, titanium gr.5 fasteners, titanium gr.2 sheet, titanium gr.5 plate, titanium gr.2 tube etc.
Also manufacturers tungsten pipe, tungsten plate, tungsten round bar, tungsten sheet and tungsten tube.
Our tungsten like tungsten round bar, tungsten sheet, tungsten plate, tungsten pipe, tungsten tube are four times harder than titanium products.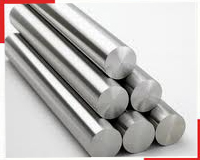 Titanium Grade 2 ( Titanium Gr2) has moderate strength with excellent cold formability, weldability. This titanium also has excellent resistance to high oxidization. Our range of titanium Gr2 and titanium Gr5 available in various forms like fasteners, cap, elbow, erw pipes, reducer, round bar, tee, tube, seamless pipes, welded pipe, seamless tube, welded tube, bar, wire, sheet, plate, forgings, pipe fittings and flanges.
Our range of titanium are titanium gr.2 seamless pipes, titanium gr.5 erw pipes, titanium gr.2 round bar, titanium gr.5 flange, titanium gr.2 fittings, titanium gr.5 tee, titanium gr.2 elbow, titanium gr.5 reducer, titanium gr.2 cap, titanium gr.5 fasteners, titanium gr.2 sheet, titanium gr.5 plate, titanium gr.2 tube etc.
Also manufacturers tungsten pipe, tungsten plate, tungsten round bar, tungsten sheet and tungsten tube.
Our tungsten like tungsten round bar, tungsten sheet, tungsten plate, tungsten pipe, tungsten tube are four times harder than titanium products.Tungsten tubes are mainly used for spinning thin tube materials and special purposes.

Chemical Analysis of CP Titanium Grade 2 (Titanium Gr2)
| | | | | | | | | | | | | | | | |
| --- | --- | --- | --- | --- | --- | --- | --- | --- | --- | --- | --- | --- | --- | --- | --- |
| C | N | O | H | Si | Cr | Ni | Mo | Cu | Co | Cb+Ta | Ti | Al | Fe | Nb | other |
| .08 max | .03 max | .25 max | .015 max |   |   |   |   |   |   |   | bal |   | .30 max |   |   |


Specifications
| | | | | | |
| --- | --- | --- | --- | --- | --- |
| Titanium Sheet / Titanium Plate | Titanium Round Bar | Titanium Pipe | Titanium Tube | Titanium Fittings | Titanium Forgings |
| ASME SB-265 / AMS 4902 | ASME SB-348 / ASTM F-67 / AMS 4921 | ASME SB-337 / ASME SB-338 | ASME SB-337 / ASME SB-338 / AMS 4942 | ASME SB-363 | ASME SB-381 |